When my child was struggling in school, it was blamed on his behaviour.  Him not writing anything down was said that he was refusing to do his work, due to personality. He was punished by being sent out into the hall for 45 min to try again, or stand outside in the hall, or to be yelled at for not following the instructions.
When assessments are not provided and diagnosis are delayed, children suffer. It's traumatizing for the child and family. Meltdowns after school were heartbreaking while we waited and waited for an assessment. Kids cannot wait.
My child slipped through the cracks in the system, and it was me, who had to pull him out.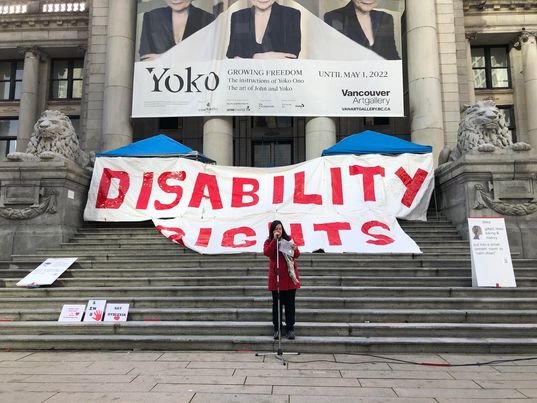 My child said to me one day that he thought school was abuse. When I told this to the professional, we were working with, he said, "for a kid like my son, he's not that far off."
I had to leave my employment because my child wasn't getting the support he needed, and dealing and supporting my son, while he dealt with "the abuse" took a huge toll on our family.
A diagnosis of ADHD and learning disability for written expression should not be a traumatizing process. The government doesn't want to spend $2,000-$3,000 on an assessment, but lost me as an employee paying a lot more taxes than the cost of assessment. Even from a financial point of view, it doesn't make any sense. It's a pay now or pay heavily later. Kids cannot wait.
Without a diagnosis, you don't understand the WHY – and that is really dangerous. Once we got a diagnosis, everything made sense. We could learn and provide supports that actually work. It is because of these two assessments that I was able to advocate for him and he is getting the targeted support he needs to access his education.
When people don't understand why children are behaving the way they are, they get unnecessarily blamed, and so do their parents. All relationships become strained. All these theories start to be formulated. It becomes a blame game.
As a person who stutters I can also personally speak to this, as stuttering gets blamed on every little ridiculous thing we do or do not do. We don't breathe right; we don't chew our food right. As a child I never understood why I was different and therefore I had to guess, and as kids we guess wrong. We always think there is something wrong with us, that it's our fault, that we aren't good enough, and we are to blame for causing the pain in the people we see around us. We never even think for a second it is because of our genetics, or has something to do with what is lacking in our environment, or connected to the adults in our lives. Never. Kids take all of the frowning faces, the looks of dismay, the energy of frustration and disappointment and they soak all of that in without question. It becomes a part of them, a part of their identity and their self-concept.
Assessments for children in schools are crucial. Kids cannot wait. Having trained teachers who are able to identify learning disabilities in those early years and for kids to be assessed is a human right. School should not be places of abuse for kids with learning disabilities. When schools are not properly assessing children, they are disabling them. They are creating the barriers and enforcing those barriers. Our kids have done nothing wrong and yet our children take the failures of the system, as their own.
Disability is a social construct, created and maintained by people. Living with a disability isn't NEARLY as challenging as dealing with the ableism.
The Ministry of Education with their chronic underfunding, sets up this system to fail. It's sets up the teachers, the EA's and the children to fail. Discrimination all over this province in the education system, is rampant and shameful. One may think, contact the Ministry of Education. They may not be aware of the situation. OH! They know. In fact, they are ignoring me, and they ignore many other parents voicing their concerns about systemic issues. So, Ministry of Education, if you don't respond to our concerns, our emails, our phone calls, we will take to the streets and rally. Our children have a voice and they will be heard. The abuse of power, lack of transparency and zero accountability need to come to an end.
Ministry of Education and to the province of BC, we will never stop advocating for our children.