There are also layers under the umbrella of the duty to accommodate. There is a process that must be completed in order to obtain those accommodations. Since, this site is focused on disability rights and education focused, for this page I will be using disability as the example. First, the service provider must have proof that someone is disabled.
From the Human Rights Clinic Blog, Stress, Anxiety and the Duty to Accommodate, they explain…
"However, she did not provide any medical information that said she had a mental disability.
The Tribunal dismissed Ms. Matheson's complaint, stating that "an essential element of a complaint of discrimination in employment on the basis of mental disability is proof that the complainant either had a mental disability… or was perceived to be mentally disabled by the employer."
Here is Ms. Matheson's case.
Which now leads us to the Duty to Inquire
Duty to Inquire

Here is link to more information and the above picture.
Duty to Consult
A great case that outlines the duties to consult by schools is the Hewko v. B.C., 2006 BCSC 1638 (CanLII)
There are many great details in this case, here are a couple that speak to me regarding the duty to consult.
AND also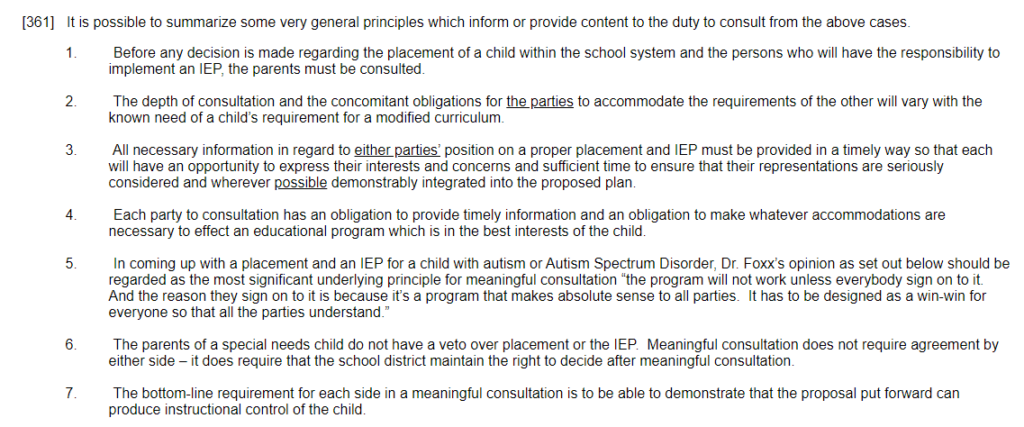 Duty to Co-operate
Here is the link for the source below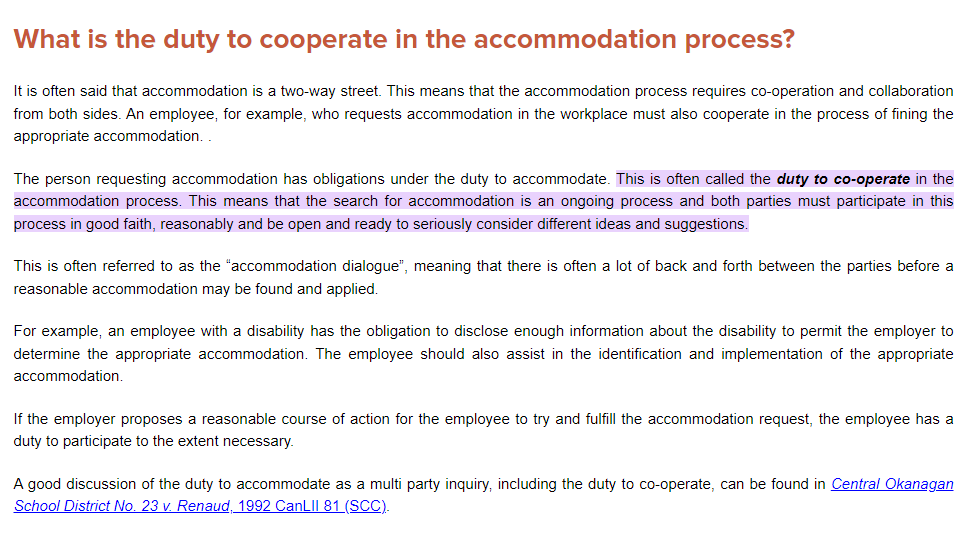 Am I missing any??
If anyone knows of any more "Duty to….." established in human rights case law, please let me know. I am happy to add to the list of links and information so we parents, can learn about our children's rights and the process.