Another important win!
Go parents!!
"The decision says Carter is to be supported in the development of ASL, in accessing and being evaluated upon school curriculum via ASL, in communicating his safety and personal needs via ASL, and in ensuring he is not isolated from peers who are able to communicate with him."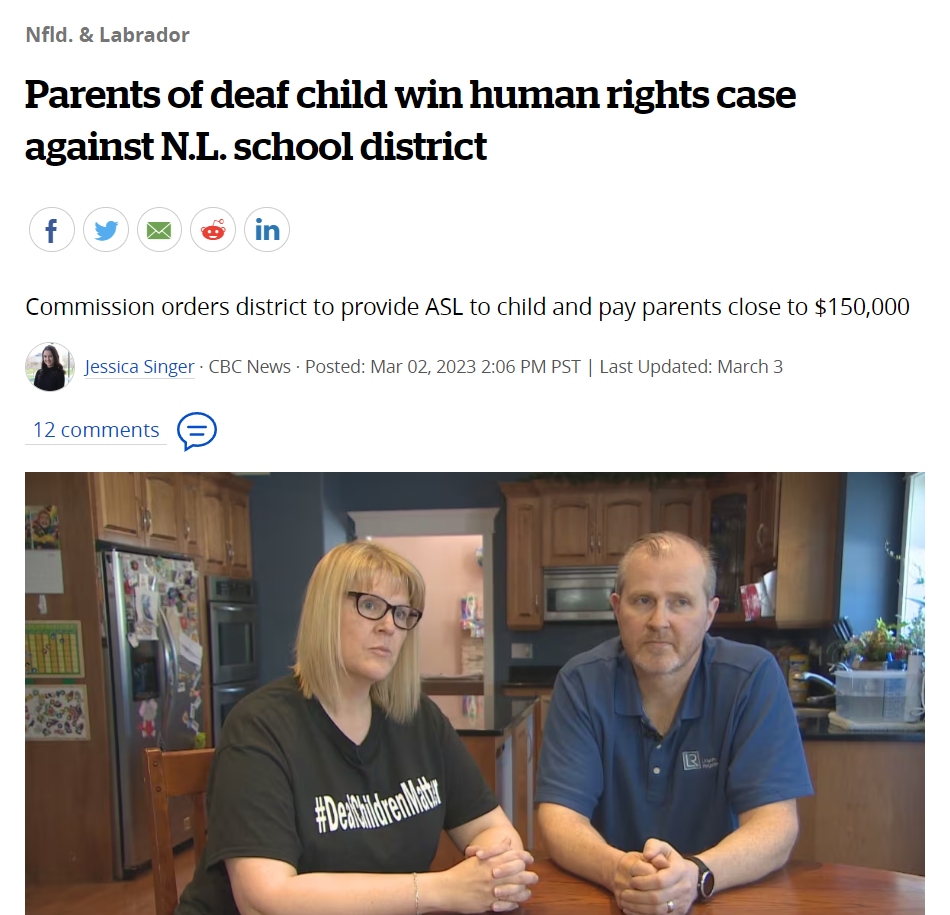 Challenges in BC
CBC – Parents of deaf child, advocates express concern as B.C. college halts only sign language program in province.